Culture
Telavi International Music Festival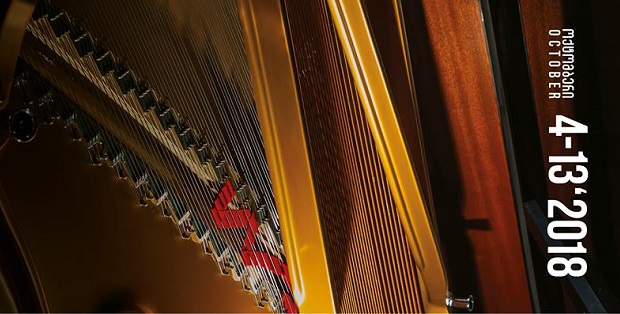 Telavi International Music Festival will be held on 4 – 13 October 2018.
Audience of the festival will listen to the renowned pianists: Eliso Virsaladze, Boris Berezovsky, Alexander Korsantia, as well as young pianist, prize winner of international competitions Daniel Petrica Ciobanu; Matvey Blumin, a fourteen-year-old violin prodigy, prize winners of international cello competitions, one of the most distinguished celloists of the young generation Alexander Ramm and Bruno Philippe.
The festival orchestra comprised of Tbilisi State Chamber Orchestra Georgian Sinfonietta as well as musicians from Tbilisi Opera and Ballet State Orchestra and musicians invited from abroad, will be conducted by Ariel Zuckermann, a long-time friend of the festival.
Tbilisi State Chamber Orchestra Georgian Sinfonietta will also perform its 10th anniversary concert.
Besides, Alter Orchestra will give a concert within the Festival at Tsinandali Alexander Chavchavadze Museum. The orchestra will be led by conductor Mirian Khukhunaishvili.
String quartet Iberi will perform for socially vulnerable children in the Tsinandali Park.
Concert of Z. Paliashvili Central Music School students will be held.
And, as always, renowned musicians will conduct master classes for students of music schools and Conservatoire.
Tickets will be soon available on biletebi.ge.