NEWS
Meet Shorena Osepashvili
Meet Shorena Osepashvili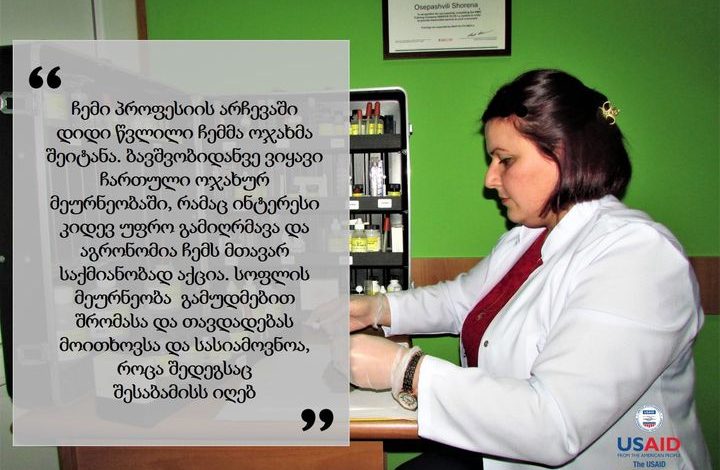 Meet Shorena Osepashvili, who has been working for more than 10 years as a leading agronomist and plant protection specialist at the USAID-funded Telavi Farmers Service Center, where she shares her knowledge, experience and innovative approaches with people involved in agriculture.
"My family played a crucial role in my career guidance process. I have been involved in family farming since I was a child, which has deepened my interest and made agronomy my main activity. Agriculture requires constant work and dedication, and it is nice when you reap the results accordingly."
Shorena has gained a wealth of knowledge and experience over the last 10 years. She has already become the manager of the Farmers Service Center and is proud to serve more than 10 thousand farmers and family farms throughout Kakheti.
Shorena is also involved in the USAID Agriculture Program-funded Agro-Art Clubs where she shares knowledge with young people and encourages them to love agriculture as much as her family did.
"It is very hard for a woman to achieve career success, but the more women who can do this and illustrate a strong example; the easier it will be for the next generation to work its way up.