Society
Youth departments get stronger in Self governments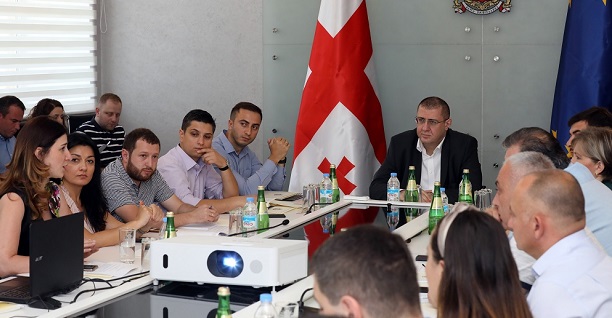 July 11 of 2018, at the informational meeting, in the Ministry of Education and Science of Georgia, Deputy Mayor of Telavi Guram Gurabanidze presented the document of youth strategy and shared his experience with heads of Municipality,where was planned to prepare The Document of Youth Strategy for 2018.
The aim of "Youth Strategy of Telavi Municipality" is to regulate wide scale of the questions, that is about 14-29 years people who live in telavi Municipality, to help them into the developing processes and motivate to involve in every aspect of the social life.
By the support of the organisation World vision, 19 October of 2017 Assembly of the Telavi Municipality, which was the first, proved the document of the strategy of youth activity, that was corrected after reunion of the self-governing community and the city of Telavi, to take into account special need and interests of youth that live in the city. The result was that relevant programs was established, to improve the youth condition.
During the process of making document involved: Deputy Mayor of Telavi municipality Guram Gurabanidze,Deputy Chairmen of Telavi Municipality – Giga Orkodashvili, Youth Department of Telavi municipality and members of assembly.