NEWS
Irakli Okruashvili to be joint opposition candidate in Saburtalo, Zurab Japaridze in Didube-Chugureti constituency
Irakli Okruashvili will be the joint opposition candidate in Saburtalo constituency and Zurab Japaridze - in Didube-Chugureti constituency. The respective statement was made by the leader of the Labor Party, Shalva Natelashvili, at a meeting with the media at the Labor Party office.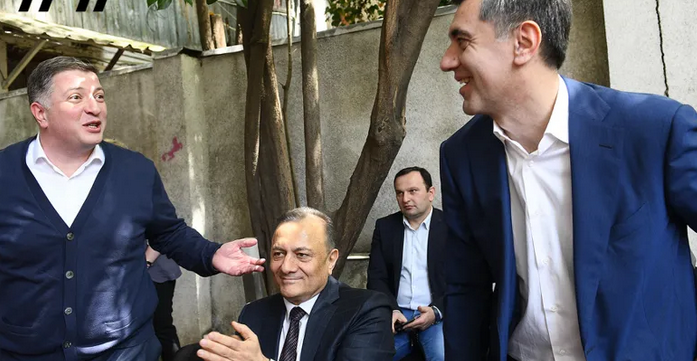 "We have good news for the public. The opposition has fully agreed on majoritarian candidates in the capital and so we can assume that the regime will lose the capital," Natelashvili said.
According to him, such a fact is unprecedented and it will be written with golden letters in the history of Georgia.
A declaration on the protection of opposition votes was also adopted at today's meeting.
The meeting is still going on and the leaders of the opposition parties are elaborating on the details of the text of the declaration.