NEWS
Nino Burjanadze: For the first time in the history of Georgia 30 parties have signed a declaration to defend each other's votes
I consider it very important that at least coordination has been maintained and the opposition has nominated joint candidates in all constituencies of Tbilisi, - Nino Burjanadze, leader of the United Georgia party, told reporters after a meeting held at the Labor Party office.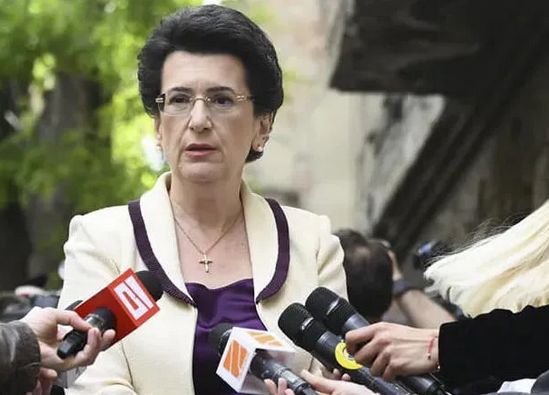 According to Burajanadze, about 30 parties joined the declaration. As she said, they also received consent from the political leaders of the parties who did not attend today's meeting.
"Coordination on majoritarian candidates in Tbilisi means that there will be cooperation so that the Georgian Dream will not be able to win a single majoritarian constituency, at least in Tbilisi. This is the main thing and I think it should be very acceptable and understandable for the society as well. Okruashvili is a join candidate, which means that we support these candidates and we will try to fulfill the very important agreement reached today. The declaration we agreed on today is absolutely unprecedented. For the first time in the history of Georgia, 30 parties have signed a declaration to defend each other's votes. This is a hope for the public that the Georgian Dream will not be able to manipulate the votes," Burjanadze said.
The opposition parties have adopted a declaration on the elections at a meeting held in the office of the Labor Party. According to the declaration, "Georgia's democratic opposition agrees that Ivanishvili's oligarchic government poses the greatest challenge to the country and its democratic development."